http://books.google.com/books?
id=bQkOVGW8FFEC&pg=PA52&dq=political+surrealism&source=gbs_toc_r&cad=0_0&sig=HM3xioJyfbxmkZI_u76GmIPINig#PPA52,M1
Surrealism and the Political Physiognomy of the Marvellous
By Raymund Spiteri
in
Surrealism, Politics and Culture,
Raymund Spiteri and Donald LaCoss Eds.
(Ashgate Publ. Ltd. (c) 2003) Chap. 3, at pp. 52-54.
[Physiognomy is "a theory based upon the idea that the assessment of the person's outer appearance, primarily the face, may give insights into one's character or personality.

The term physiognomy can also refer to

the general appearance of a person, object or terrain, without reference to its implied or scientific characteristics. Physiognomy is not a strict science, but rather a method of analysis that proponents say indicates

a variety of correlations

in its subjects. Hence, physiognomy is not used as the basis of biological or psychological theory. Physiognomic applications can be considered

folk science or pseudoscience

, and were once used with other tools of scientific racism, in order to promote discriminatory ideas...[S]cientific correlation physiognomy...[reflects the belief that there are] rough statistical correlations between physical features (especially facial features) and character traits due to a person's physical preferences that are caused by corresponding character traits, such that gene mixing causes the correlations; this type of physiognomy is therefore allegedly based on genetic

determinism

of character. Although this form of physiognomy has generally been disproven as well, the concept has been revived as personology, which is premised on the (widely deemed pseudoscientific) idea that different physical makeups correlate with different behaviors."] Wikipedia, at:
http://en.wikipedia.org/wiki/Physiognomy
.]
[DISCERNING READERS SHOULD CONSIDER HOW DEEP BARACK OBAMA'S APPEAL FOR 'CHANGE' RUNS CONSIDERING THAT IT COULD ENTAIL RADICAL REFORMATION OF LONG-STANDING, TIME-PROVEN SCIENTIFIC, ECONOMIC, SOCIAL, POLITICAL AND LEGAL PROTOCOLS WITHOUT THE FA
INTEST NOTION OF THE LIKELY OUTCOME OF SUCH 'CHANGE'. DISCERNING READERS SHOULD ALSO CONSIDER HOW THOROUGHLY BARACK OBAMA HAS STUDIED THE 'PROBLEMS' OR 'MARKET-FAILURES' THAT REQUIRE 'CHANGE'. AS WITH PHYSIOGNOMY, IT WOULD NOT BE PRUDENT TO CALL FOR 'CHANGE' BASED ON SURFACE-LEVEL PERCEPTIONS OF THE 'NEED FOR CHANGE'. MERELY 'BELIEVING' THAT THERE IS A NEED FOR 'CHANGE' WITHOUT PROOF OF A SERIOUS PROBLEM, OR MERELY 'BELIEVING' THAT 'CHANGE' CAN BE SUCCESSFULLY EXECUTED WITHOUT EVIDENCE OF PRIOR SUCCESSES AND/OR ADEQUATE PREPARATION TO MITIGATE PROBABLE DAMAGE, IS NOT ENOUGH. ISN'T THE BURDEN OF PROOF ON THE AGENT OF 'PROPOSED CHANGE' TO ESTABLISH WHY CHANGE IS NECESSARY IN THE FIRST PLACE - THE EXISTENCE OF A PROBLEM - AND HOW THE PRESCRIBED CHANGE WILL RESOLVE THE PROBLEM - A SOLUTION. OTHERWISE 'CHANGE' WOULD OCCUR ONLY FOR 'CHANGE-SAKE', AND THAT COULD BE DANGEROUS. IT WOULD ARGUABLY BE AKIN TO CONDUCTING AN EXPERIMENT WITH EVERY AMERICAN'S FUTURE, WOULDN'T IT??]
"In his perspicacious [acute mental vision or discernment] essay of 1929, Surrealism: The Last Snapshot of the European Intelligensia,[1] Walter Benjamin identified the political import of Surrealism in what he called 'profane illumination'. He located an instance of this illumination in the Surrealist experience of the marvellous, exemplified in the urban narratives of Andre Breton's Nadja (1928)and Louis Aragon's Paysan de Paris (1926).
According to Benjamin, Breton 'can boast an extraordinary discovery in Nadja:
'He was the first to perceive the revolutionary energies that appear in the 'outmoded' in the first iron constructions, the first factory buildings, the earliest photos, the objects that have begun to be extinct, grand pianos, the dresses of five years ago, fashionable restaurants when the vogue has begun to ebb from them. the relation of these things to revolution...'
...Benjamin distinguished here between revolutionary 'experience' and revolutionary 'action', fully aware that Surrealists continued to hesitate in the face of the discipline of political militancy. Although this distinction echoed previous critiques of Surrealism's political position - notably that of Pierre Naville, a former editor of La Revolution Surrealiste, who posed a stark choice between anarchistic revolt and communist revolution in La Revolution et les Intellectuels: Qu'est-ce que faire les surrealistes? (1926) - Benjamin differed in that he did not simply advocate joining the Communist Party as the only solution.
When Benjamin returned to this theme at the close of his essay, he located the articulation
between political action and the experience of the marvellous
in what he called the
'image-realm'...Surrealism's political lesson was 'to discover in the realm of political action a realm reserved one hundred percent for images'
. His description deserves to be quoted at length:
'[...] in all cases where an action puts forth its own image and exists absorbing and consuming it, where nearness looks with its own eyes, the long sought

image-realm

is opened, the world of universal and integral actualities where the 'best room' is missing - the realm [...] in which the individual, or whatever else we wish to throw to them, with dialectical justice, so that no limb remains unrent. Nevertheless - indeed, precisely after such dialectical annihilation - this will be

a realm of images and, more concretely, of bodies

. For it must in the end be admitted: metaphysical materialism ]...] cannot lead without rupture to anthropological materialism. There is a residue.

The collective is a body

, too. And the physis that is being organized for it in technology can, through all its political and factual reality, only be produced in that image-realm to which profane illumination initiates us.

Only when in technology body and image-realm so interpenetrate that all revolutionary tension becomes bodily collective innervation, all bodily innervation of the collective becomes revolutionary discharge, has reality transcended itself to the extent demanded by the 'Communist Manifesto.

''
Benjamin advances a materialist account of the imagination in this passage.
The image-realm is opened at a moment of political and cultural crisis
in which hegomonic articulations - that is, the
traditional oppositions between action and contemplation, individual and collective, mind and body, technology and nature, etc. - collapse and the conceptual constellations of technological society are rearticulated through the space of images and bodies.
Significantly, the image-realm performs a double function: it not only constitutes

the collective as a political agent

, but it also furnishes the matrix through which the collective articulates its political struggle and

challenges the hegemony of official culture

...Benjamin's discussion of the image-realm helps illuminate the vexed question of Surrealism's relation to revolutionary politics.
"

------------------------------------------------------------------------------------------------
BOOK REVIEW OF:
Surrealism, Politics and Culture
By Raymond Spiteri and Donald LaCoss (Eds.)
(Ashgate, Aldershot and Burlington (c) 2003)
BOOK REVIEW BY Neil Mattheson (2004) in

Papers of Surrealism Issue 2 summer 2004
"In their introduction to this collection, Raymond Spiteri and Donald LaCoss take issue with what they view as the prevailing wisdom on Surrealism's involvement in politics..."
"Robert Short's classic account
The Politics of Surrealism
, 1920-36, written in 1966 and reprinted in this collection, plays a pivotal role within it.
Short's crisply written and much-cited essay is posed as the orthodoxy which the rest of the collection seeks to challenge or expand upon
, though in many ways it refuses to be confined to that role. While Short's account is one of
the heroic 'failure' of the Surrealist political enterprise, it is a failure premised upon the movement's attempt 'to associate its intellectual, artistic and moral preoccupations with the aims of international Communism.'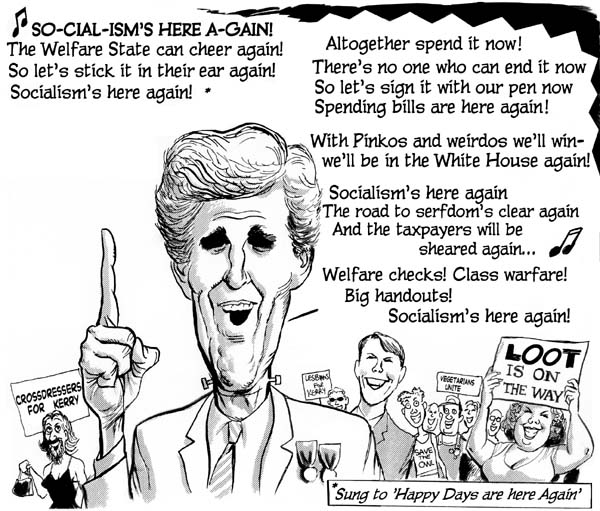 But as Short also makes clear, this failure and the breach with organised communism did not mean that Surrealism abandoned the political path. In fact, political participation continued throughout the history of the movement
, as for example in Surrealist anti-fascist activity,
involvement in the Spanish Republic as well as Surrealist participation in the short-lived revolutionary movements Contre-Attaque and the Féderation internationale de l'art révolutionnaire indépendant (FIARI)
. The Surrealists' failure was therefore quite specifically that of failing to attain their goal of bringing together 'spiritual revolution' with that of international communism, such that, after 1935, the 'group's artistic and political activities were definitively separated.' Short is also acutely aware of the slippery problem of defining Surrealist political activity and suggests that the term 'politics' might be a misnomer in this context, given the movement's broad restriction of its activity to the stage of agitation and that the Surrealists either 'rejected or were incapable of the sustained application which commitment demanded.'"
"...In his own contribution to this volume,
'Surrealism and the Political Physiognomy of the Marvellous,'
Raymond Spiteri draws upon Walter Benjamin's concept of the 'image realm' in order
to explore some of Surrealism's complex involvement in revolutionary politics and to analyse the tangled interrelationship of culture with politics
. Spiteri juxtaposes two 'failed encounters' of Surrealism within social space – Breton's short-lived encounter with Nadja in October 1926, and the group's tortuous attempts between 1926 and 1927 to join the PCF – and treats Breton's writing of Nadja (1928) towards the end of 1927 as a kind of 'working through' of those two encounters. Spiteri's analysis of Nadja focuses upon Breton's deployment of photographs in that volume, which provides, he argues, a concrete example of
Benjamin's notion of the 'image-realm,' where the images 'seem to trace Surrealism's trajectory across the social space, suspended between the fields of culture and politics.'
However, Breton's appeal to the concept of the 'marvellous' ultimately fails to bridge the gap between imagination and action, and fails to transform latent possibility into concrete revolutionary action.
A close reading of Nadja, Spiteri concludes, reveals Surrealism's 'profound ambivalence' towards political action, but that the encounter can nonetheless be conceived as successful to the extent that it facilitates the manifestation of the 'political' within Surrealism
. Surrealist political activism, Spiteri argues, 'rarely managed to escape the orbit of culture' and its engagement with revolutionary politics consequently 'assumed the form of a series of missed or failed encounters.'"
"...Robin Adèle Greeley, in her analysis of the relationship established between Breton and Trotsky in Cárdenas's Mexico in 1938,
points to the neglect by scholars of

the historical and ideological impact of Trotsky's thinking upon Surrealism
. Greeley's essay takes as its focus the manifesto
'For An Independent Revolutionary Art' (1938), drafted by Breton and Trotsky
(though signed, for reasons of political expediency, by Breton and Rivera), in order to tease out the very different attitudes towards the role of culture held by the two men, with
Breton according to culture a far more autonomous status in relation to the economic order than did Trotsky
. For Greeley
it is 'Surrealism's dedication to cultural theory' that marks its 'fundamental opposition to Trotsky's more orthodox Marxism,'
and we could add that it is surely Breton's unbending insistence upon individual liberty and cultural autonomy – 'Aucune autorité, aucune contrainte, pas la moindre trace de commandement!' – that pre-determined the failure of the movement's rapprochement with organized politics."
"...With regard to Surrealism's postwar political record, Donald LaCoss in his essay
'Attacks of the Fantastic,'
challenges the arguments of the movement's opponents in 1945, that Surrealism had abandoned political activism and had instead immersed itself in escapist utopianism, mythological themes and an obsession with the occult
.
LaCoss views Breton's turn to utopianism as integral to Surrealism's postwar radical politics
and focuses in particular upon the role of Fourier's thought in that project, considered not in terms of any practical 'manual' of social subversion, but rather for the work's 'potentially liberating effect upon the imagination.'
What also appealed to Surrealism in Fourier's thought, LaCoss argues, is Fourier's concern with the psychosocial – his concern with behavioural motivation and with creativity
."
"...In the concluding essay of this collection,
'Failure and Community: Preliminary Questions on the Political in the Culture of Surrealism,'
Michael Stone-Richards returns to the key question of the way in which the political is to be framed in relation to Surrealism. For Stone-Richards, considering
the failure of Breton and Bataille in 1935 to present in Contre-Attaque a valid alternative to organised communism
,
Surrealism's 'failure' needs to be viewed within the context of 'the larger failure of European political culture' during the 1930s (totalitarianism, Stalinism, Nazism),
and the political thought of Breton and Bataille must also be seen as part of
'the re-thinking of the conditions of the political' of the time (for example in the work of Heidegger)
in an effort to get beyond the present impasse.
Drawing upon Jules Monnerot's La Poésie moderne et le sacré (1945), a text admired by Breton
, Stone-Richards also points to the centrality of the collective experience to the Surrealist movement, 'an association,' says Stone-Richards,
'based upon solidarity, and election,' where such solidarity serves to create an 'ethical space' enabling movement towards 'a possible political realm.
'
Stone-Richards further contends that, following the debacle with the PCF,
'Surrealism gradually defined for itself a more ethically-based notion of protest ... which opposed itself to institutionalized forms of politics,' as for example in the assumption of an attitude of 'refusal.'
Thus, while this enables the customary accounts of the failure of Surrealist politics in this period (Short, Lewis) to be criticised as 'too simple,'
such a judgement demands a re-configuration of our conception as to what constitutes 'the political,' more particularly a shift from political activism into the territory of what is more usually considered the realm of ethics

."
[DISCERNING READERS FAMILIAR WITH BARACK OBAMA'S PREVIOUS SPEECHES AND THE COLLECTIVIST UNITED NATIONS DOCTRINE OF SUSTAINABLE DEVELOPMENT WHICH CALLS FOR DRASTIC 'CHANGE' TO PROTECT THE ENVIRONMENT WILL NOTE AN ADDITIONAL PARALLEL BETWEEN OBAMA TERMINOLOGY, UNITED NATIONS TERMINOLOGY, EUROPEAN UNION TERMINOLOGY AND THE TERMS EMPLOYED BY THE SURREALIST MOVEMENT: 'SOLIDARITY'; ETHICS'; COLLECTIVISM; ESCAPIST UTOPIANISM].
-------------------------------------------------------------------------------------------------
[THE FOLLOWING EXTRACT BRIEFLY DISCUSSES THE AMERICAN SURREALIST MOVEMENT'S TIES TO THE 1960's COUNTER-CULTURE 'RADICALISM'].
"Although T.S. Eliot, Wallace Stevens, and Ezra Pound had introduced symbolist techniques into American poetry in the 1920s, surrealism, the major force in European poetry and thought in Europe during and after World War II, did not take root in the United States.

Not until the 1960s did surrealism (along with existentialism) become domesticated in America under the stress of the Vietnam conflict

.

During the 1960s, many American writers -

- W.S. Merwin, Robert Bly, Charles Simic, Charles Wright, and Mark Strand, among others --

turned to French and especially Spanish surrealism for its pure emotion, its archetypal images, and its models of anti- rational, existential unrest.

Surrealists like Merwin tend to be epigrammatic, as in lines such as: 'The gods are what has failed to become of us / If you find you no longer believe enlarge the temple.'

Bly's political surrealism harshly criticized American values and foreign policy during the Vietnam era in poems

...

Mark Strand's surrealism, like Merwin's, is often bleak; it speaks of an extreme deprivation.

Now that traditions
, values, and beliefs have failed him, the poet has nothing but his own cavelike soul..."
See: American Poetry Since 1945: Experimental poetry, in An Outline of American Literature, From Revolution to Reconstruction, By Kathryn VanSpanckeren,
-------------------------------------------------------------------------------------------------
[THE FOLLOWING ENTRY IS EXTRACTED FROM THE WEBSITE OF THE SURREALIST MOVEMENT IN THE UNITED STATES. IT SPEAKS TO THE ISSUES OF 'SELF-IDENTITY' & SELF-DOUBT', WHICH APPARENTLY, BARACK OBAMA'S OWN AUTO-BIOGRAPHY AND MEDIA INTERVIEWS REVEAL AS AN ONGOING CHALLENGE FOR THE SENATOR. FURTHERMORE, IT IS PERHAPS THE MAIN ISSUE THAT MR. OBAMA HAS EMPLOYED IN AN EFFORT TO 'CONNECT WITH' THE AMERICAN PUBLIC FOR PURPOSES OF INFLUENCING THEM OF THE NEED FOR RADICAL 'CHANGE', AND THE ADOPTION OF BROAD, ABSTRACT, ALL-ENCOMPASSING GLOBAL 'HUMANISTIC' CHANGE THAT EMPHASIZES COMMUNALITY, 'SAMENESS', EQUALITY, PARITY. THEREFORE, DISCERNING READERS WILL WANT TO REVIEW THE FOLLOWING ENTRY FOR ITS PENETRATING INSIGHTS.]
See
:
The Surrealist Movement in the United States
"The Surrealist Movement in the United States includes the Chicago Surrealist Group and its many participants scattered from coast to coast. Formed in the summer of 1966 with the encouragement of André Breton and the Surrealist Group in Paris, as well as the surrealists of many other countries, the Chicago Surrealist Group has carried on its wide-ranging research and agitation uninterruptedly ever since; the group has long been recognized as one of the most active, innovative and prolific in the international surrealist movement. As the Chicago-based group attracted more and more collaborators from other cities, its publications increasingly appeared under the name Surrealist Movement in the U.S. Radically different from other websites "about" surrealism—the great majority of which contain nothing but misinformation—this site is the voice of the Surrealist Movement itself."
See:
Surrealism: Revolution Against Whiteness
"

With an unbroken continuity from 1924 down to the present day, the surrealist movement has helped develop not only a revolutionary critique of whiteness but also new forms of revolutionary action against it...

As a historically constructed social formation, the notion of a "white race" appears as ideology, mirage, hoax, con-game, racket, swindle: an altogether malevolent piece of duplicity and horror. But for those who buy it and sell it,

whiteness is what Richard Wright once called a powerful "psychological reality," a commodity fetishized into a pattern of belief, custom, law'n'order.

Millions of those who are deceived into thinking they are white are unhappy about it, but don't quite know how to divest themselves of this debilitating delusion.

How to quit being white—how to release the latent but repressed yearning to abandon the absurdity of whiteness and to become truly human at last—is one of the burning questions of the age

."
"

For many Europeans and Americans of European descent, being surrealist has been one way of not being white—indeed, a way of actively undermining the white mystique and of sabotaging the repressive machinery that props it up.

From the surrealist point of view, traditional anti-racist strategies—education against prejudice; support for civil rights; boycotts; picket lines; etc.—however important, clearly are not enough

. The fact that white privilege is an inherently irrational phenomenon is proof that it cannot be overcome by rational means alone. Nothing less than surrealist revolution can abolish whiteness once and for all. Surrealist intervention in this domain has always emphasized the active imagination, in keeping with John Brown surrealism's fundamental aim: the realization of poetry in everyday life. Of course it also involves revolutionary criticism, integral subversion, aggressive humor, and direct action. In poetry as in life,

surrealism embodies the utmost fraternization and solidarity across the color-line as well as relentless struggle against the very existence of the color-line, and against all those who enforce it or tolerate it

. "
"As we emphasized in our declaration on the Los Angeles Rebellion of April-May 1992,*
whiteness corrupts and derails every impulse toward freedom, so that no solution can be found to any social problem without solving the problem of whiteness.
Everyone knows that white supremacy is the single biggest obstacle to working class emancipation. It is also the major stumbling-block in the way of women's equality
, for white supremacy is inherently androcentric. There are of course female white supremacists—a large part of today's "women's movement" is afflicted with this malady—but such women truly are no more than cheerleaders of the white male power structure. Can anyone doubt that overcoming whiteness is indispensable to women's liberation?"
"

Similarly, it is no accident that the people most responsible for devastating the Earth's wild places, poisoning the air and water, driving uncountable species of animals and plants to extinction and otherwise wrecking the planet, are those who think of themselves as white. Only when humankind is free of the stifling burden of whiteness will we be able to develop a non-exploitative, ecologically sound relationship to the Earth and all its inhabitants

. With rare exceptions, however, the organizations that currently pass themselves off as the "environmental movement" in this country are as devoted to white supremacy (and to capitalism) as the giant corporations whose depredations they pretend to oppose."
"
As surrealists, we are especially interested in how the 'white problem' turns up in language, images, myth, symbols, popular culture, everyday life, the whole field of human expression. However, our goal at all times is to attack and abolish whiteness and its institutions—to attack and abolish the whole social/ political/economic/cultural system that has made whiteness the hideous emblem of the worst oppression the world has ever had to endure.
"
"With this presentation of the concrete experience of surrealists past and present in the worldwide struggle against white supremacy, we hope above all to provoke and inspire readers to develop their own abolitionist imaginations in new directions, and more generally to stimulate discussion and debate with all who uphold the motto 'Treason to Whiteness is Loyalty to Humanity.'"

THE CHICAGO SURREALIST GROUP
Chicago, April 1998